Spring T3 Progress Reports for students will be issued on February 2nd!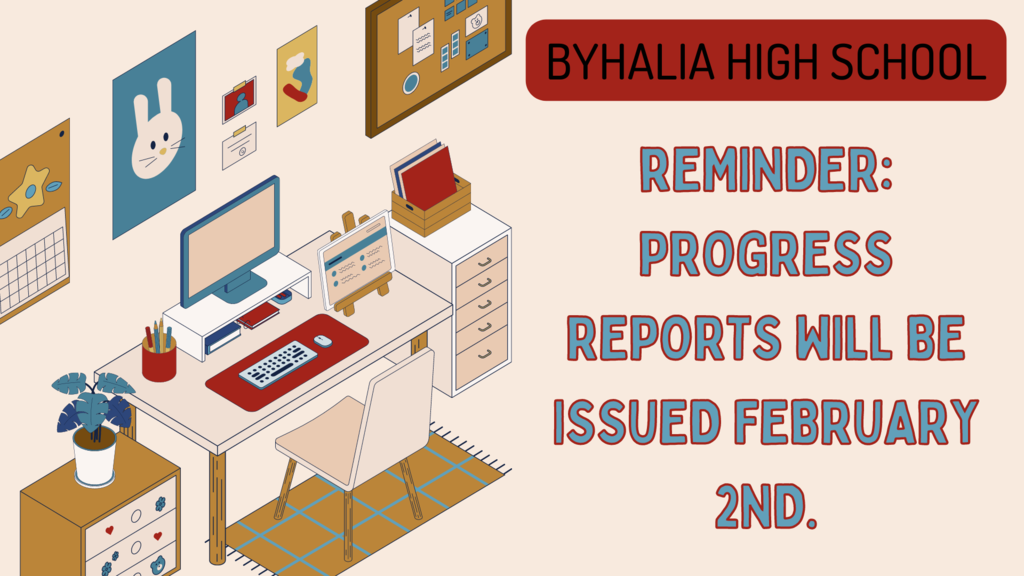 Want to make a positive impact in the Marshall County School District community? Consider joining our Community Engagement Council (CEC), a group dedicated to supporting school improvement. Attend our informational session on February 14, 2023 from 4:30-5:30 p.m. at the Marshall County School District's Superintendent's Office to learn more about the CEC and how you can get involved.
SAVE THE DATE For Junior/Senior Prom! May 5th!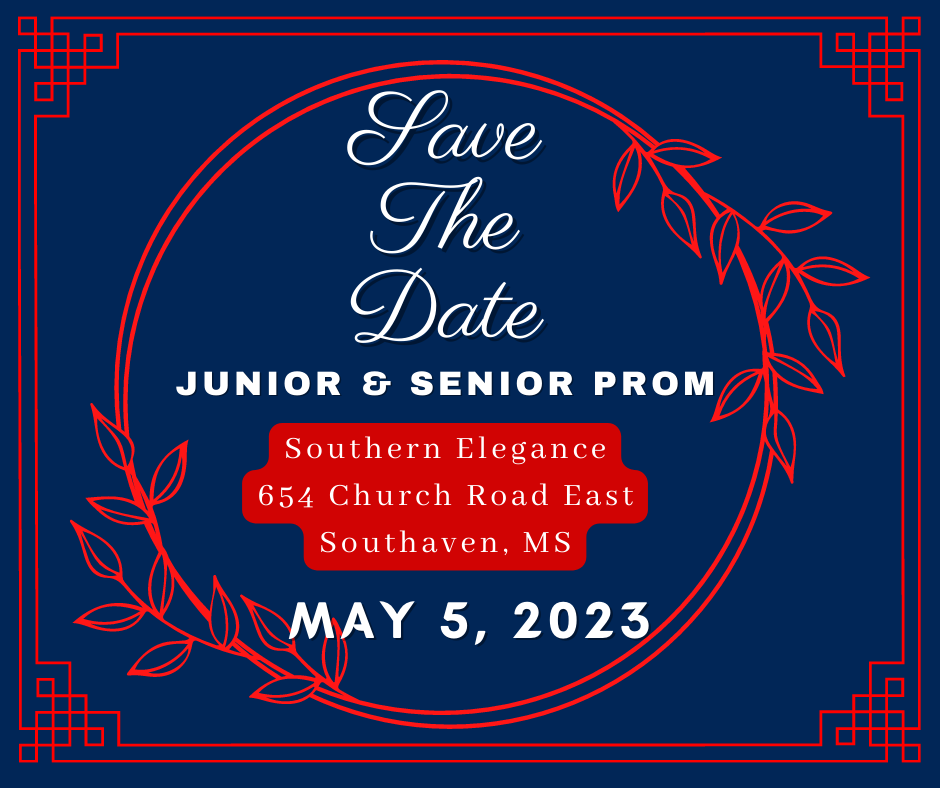 BHS College and Career Fair on February 16th, 8a.m. until 10a.m.. Please Plan to ATTEND!
Congratulations to BHS Honor Roll Scholars for making the 2nd Nine Weeks Superintendent and Principal's List. #GoIndians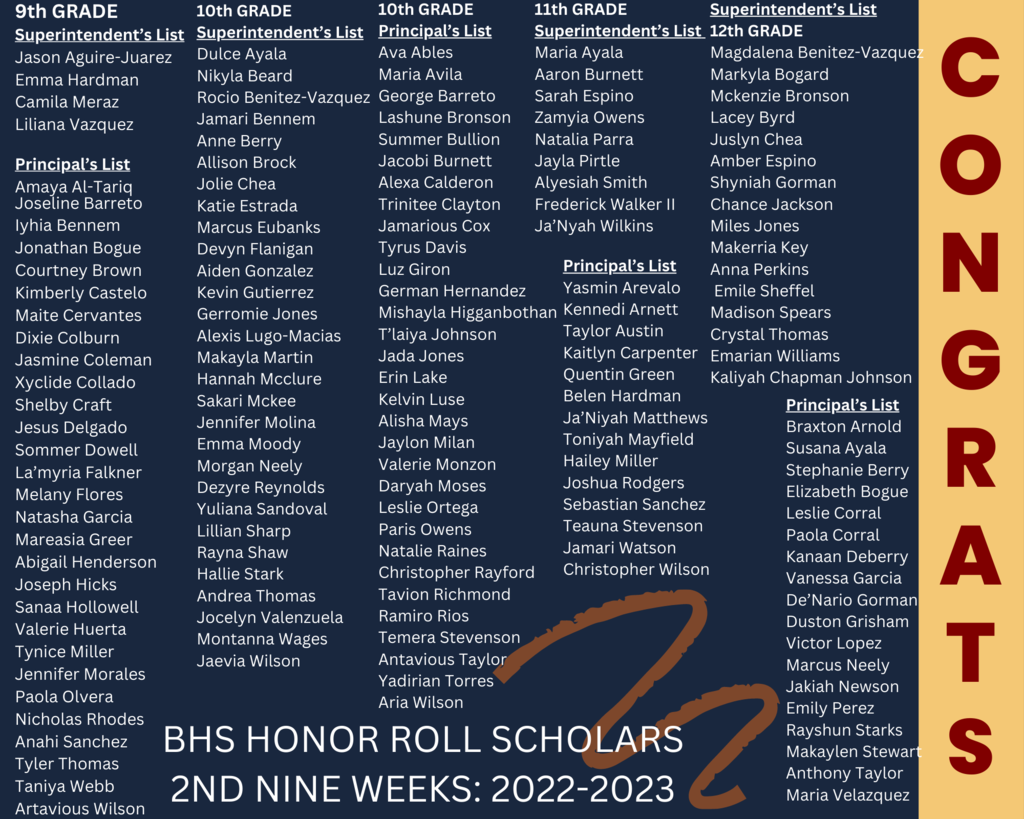 From all of us at the Marshall County School District, we wish you a very Merry Christmas and a Happy New Year!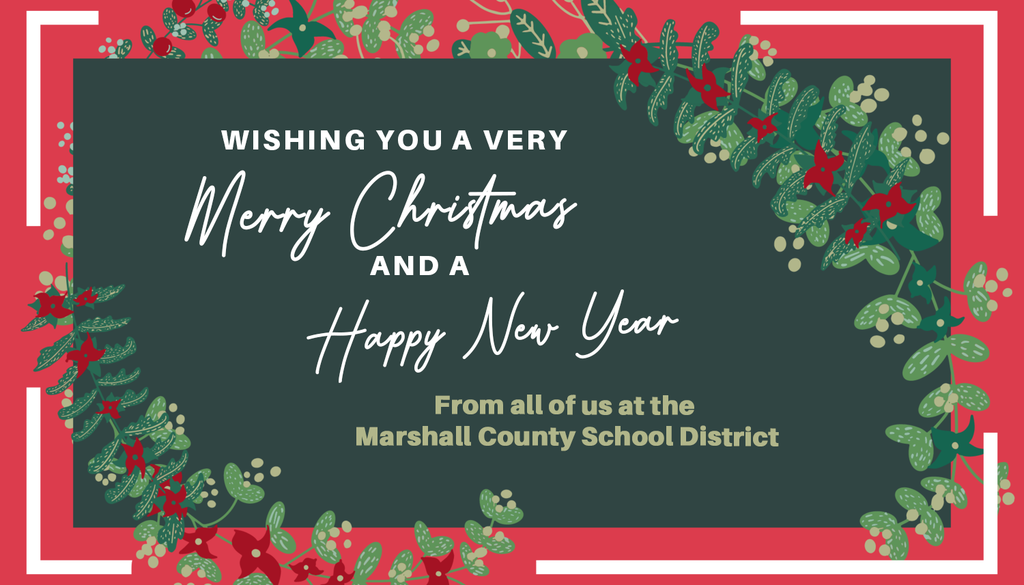 Byhalia High School would like to wish everyone a safe, peaceful, and joyous Holiday Season!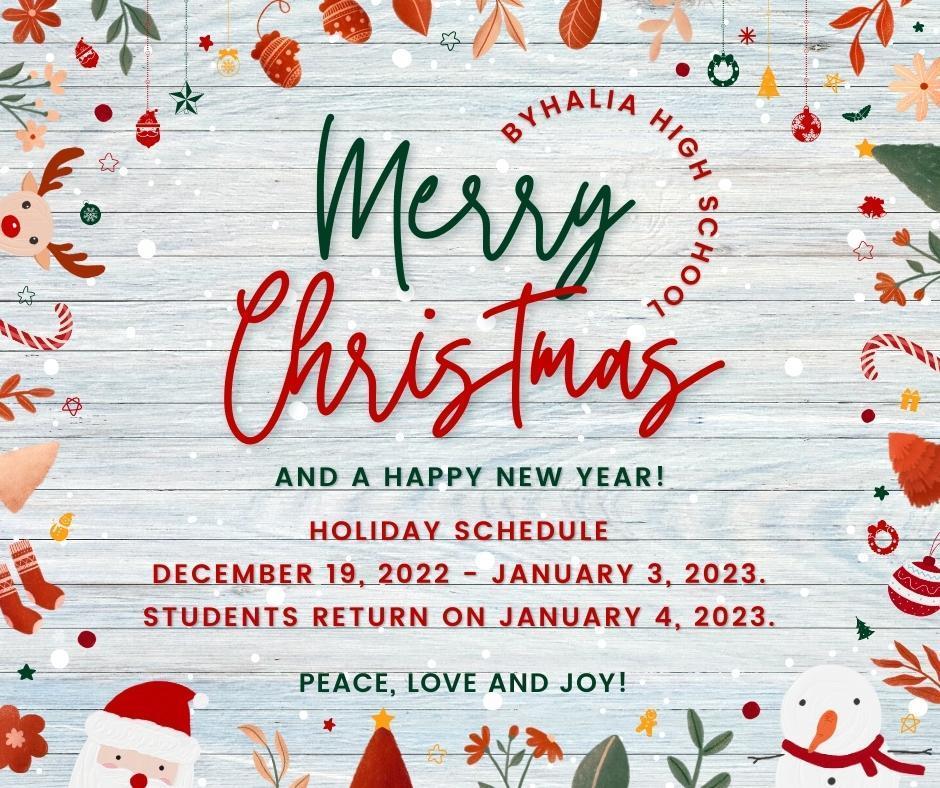 BHS Choir and Band Concert will be 12/14/2022 @ 7PM! Please plan to come and enjoy a festive, holiday event!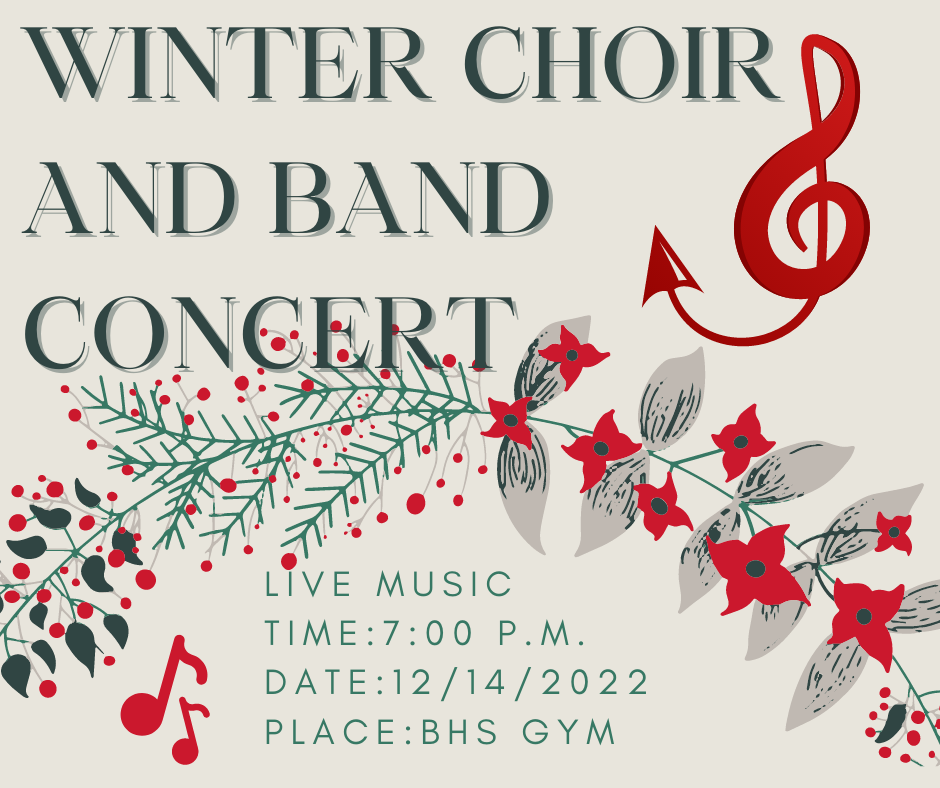 SENIOR MEETING: Juslyn Chea, Senior Class President, and Counselor Kimmons host a meeting with seniors to review requirements for graduation, class dues, dual enrollment, scholarships, class trip, class ranking and 2023 senior checklist.

The Marshall County School District will dismiss at 1:30 today, November 29, 2022 due to the threat of severe weather.

The P-EBT program is experiencing some delays with the card manufacturing company. Some eligible children still have not received a card. Based on what we know now, we expect cards for these children to be issued in mid-November. If you have questions, please call the P-EBT call center at 1-833-316-2423.

P-EBT cards for eligible PreK-12 students are being mailed now! A limited number of cards can be printed and mailed daily. As a result, it will take approximately 3 weeks for all 275,000+ cards to be distributed to eligible children. Eligible children in your school district will likely receive their P-EBT card on different days. Families may verify if their child is eligible for P-EBT by calling the P-EBT Call Center at 1-833-316-2423. See our news article for more information:
https://marshallcountysd.org/p-ebt