News and Announcements
11 days ago


Freshman Orientation will be held at the BHS tomorrow, April 17, from 5 pm - 6 pm. New state graduation requirements and other imperative information for the current 8th grade students and their parents will be shared.
STAR Student/STAR Teacher
2017 - 2018
We are pleased to announce that Kailey Nixon has been named STAR Student for the 2017-2018 school year by the Mississippi Economic Council (MEC) M. B. Swayze Foundation, sponsor of the Student Teacher Achievement Recognition (STAR) program. Established by the Mississippi Economic Council in 1965, the purpose of the STAR program is to recognize outstanding students and teachers in Mississippi through its Education Celebration. Kailey will be honored during the annual Education Celebration, themed Think. Grow. Succeed., April 12, 2018, in Jackson.
Students are selected on the basis of academic excellence. Both American College Test scores and scholastic averages are compared to determined the school's STAR Student.
Kailey selected Mrs. Janae' Rayford as her designated STAR Teacher. Mrs. Rayford will be honored during this celebration, also.
Congratulations to them both!
Congratulations to the BHS choir members and Mrs. Luckett for their performance yesterday at their Solo and Ensemble Competition in Memphis. Scores/Ratings include:
~The Ensemble - Excellent
~Kyla Elliott - Excellent
~Jessie Cardenas - Excellent
~Makala Parker - Excellent

~Lauren Ammons - Excellent
~Brianna Busby - Superior
---
Byhalia High School received the 2018 PREPS Value-Added Award for our English II subject-area test performance from the Program of Research and Evaluation for Public Schools, Mississippi's only statewide educational consortium.
We appreciate the hard work and dedication from
Ms. Elizabeth Moore
, our English II teacher. She and her students, along with support from Mrs. Cristie Hooker and other invaluable members of our faculty, staff, and administration, should be commended for their efforts.
FAFSA Night
Attention: Seniors and Parents
Join us Thursday, January 25, 2018, to get assistance with the FAFSA application.
Exam Schedule
December 18
1st Block Exam
2nd Block Exam
3rd Block Review
4th Block Review
December 19
3rd Block Exam
4th Block Exam
1st Block Make-Up
2nd Block Make-Up
December 20
3rd Block Make-Up
4th Block Make-Up
---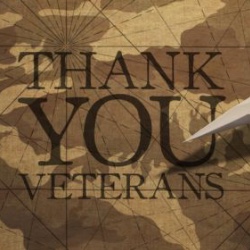 Please be aware of our dates for our required state tests.
Cookies with santa
Join us December 20, 2017, at 5:00 pm until 7:00 pm. There will be a free picture with Santa, cookies, story time with elves, and caroling. This event is sponsored by Citizens Bank and Chase St. Church of Christ.
NEXT ACT TEST DATE - DECEMBER 9, 2017
DEADLINE TO REGISTER - NOVEMBER 3, 2017
Literacy Night
Join us for Literacy Night October 3 at 5:00 pm. Our focus will be reading/literacy across the curriculum and how parents can reinforce it at home. This event will be student-led and immersive.
Solar Eclipse Instructions
If parents want to keep students at home on Monday, we will deem it as an educational day, and it will not be counted against the student.
Because the health and safety of our students is Marshall County School's number one priority, we are only allowing students to view the eclipse via television or live stream. There are serious risks associated with viewing the eclipse without proper eye coverings or improper use of eye coverings. Eye damage can occur in less than 30 seconds. We want students to experience this educational opportunity, but we want it to be in a safe manner.
We will have no outdoor activity (recess, ball practice, etc.) between 11:56 a.m. and 2:55 p.m.
If students must walk between buildings, they should be directed to go as quickly as possible and they should be instructed not to look directly at the sun.
If parents wish to keep their students home on Monday, the school district will deem this as an educational day, and it will not be counted against the student.
The following link provides multiple opportunities for live streaming the eclipse from different locations across the country, as well as many other resources.
Attention: Students and Parents
August 2, 4:30 pm - 5:30 pm: Junior & Senior Orientation
August 3, 4:30 pm - 5:30 pm: Freshman & Sophomore Orientation
Schedules will be provided for students who registered.
Reminder:
Summer Registration closes tomorrow, July 21, from 12:00 pm until 6:00 pm. Registration is mandatory for all students. Students who do not register will have to register during the late registration period (August 9 -10).
---
Registration Update
The second round of school registration has changed slightly. The dates/times are: July 18-20 from 10:00 am to 4:00 pm and July 21 from 12:00 pm to 6:00 pm.

The Guidance Counselor's Office is closed until July 17, 2017. Transcript request forms are available in the front office. Printable forms are also available on the website: Sections-->Guidance Counselor.
The Mississippi Teacher Corps 2017 Extended School Year Summer Program is offering ACT Prep classes for two weeks at Holly Springs High School. Classes will start Monday at 7:30 am and end at 12:00 pm. Breakfast and lunch will be provided. Students can register at Holly Springs High School or at http://mtcsummerschool.weebly.com
---
Report Card Pickup Dates
May 30 - June 2
June 12 - 16
2017-2018
Student Registration
Registration Dates and Times
June 13 – June 16: 10am-6pm
July 18 – July 20: 10am-6pm
ALL STUDENTS (NEW & RETURNING) MUST REGISTER for SCHOOL!
Required Documents New Students:
*Parent/Guardian Driver's License (Mandatory: Reflecting current address)
*Current Mississippi School Compliance Health Form (Form 121)
*Original Social Security Card
*Original Certified Birth Certificate (Not Mother's Copy)
*Two Proofs of Residency
* Report Card or Withdrawal Documentation from Previous School
Required Documents for Returning Students (BHS, BMS, and Galena):
*Parent/Guardian Driver's License (Mandatory: Reflecting current address)
*Two Updated Proofs of Residency
IMPORTANT
All Proofs of Residency must be dated June 3, 2017 or after
(Current utility or garbage bill, lease or rental agreement,
mortgage statement, property taxes or deed, bank statement, vehicle tag registration, check stub, any official government mail).
Both your photo ID and your proof of residency must match with the same address.
Students must be registered by their legal parent or guardian. If legal guardian, a copy of the guardianship signed by a judge must be presented at registration and be maintained in the school records.
Parent Survey
Please access our yearly needs assessment survey via this link:
Join us for Literacy Night, Thursday, April 6, from 4:30 pm until 6:00 pm. Because literacy is important across the curriculum, each department will present invaluable information for parents and students in attendance. Refreshments will be provided at the beginning.
---
Important Reminders:

*April 19 SENIOR ONLY English II Retest
*April 20 SENIOR ONLY Algebra I Retest
* May 1 SENIOR ONLY US History Retest
*ACT Make Up May 3
Tutoring availability
Multiple teachers are available Monday - Thursday to assist students after school. (*before school) Please see the list below:
Ms. Moore--English II, Wednesdays
Ms. Schnugg--English I, Thursdays
Mr. Pettis--English III, Wednesdays
*Mrs. Anderson--ACT English/Reading, Mondays - Fridays @ 6:30 am before school
Ms. Stokes--Biology I, Wednesdays and Thursdays (some Tuesdays)
Ms. Tillett--Chemistry, Tuesdays and Thursdays (will change to Mondays and Wednesday during track season)
Mrs. Thomas--Algebra I, Tuesdays
Ms. Fausel--Algebra I/ACT Math, Mondays and Wednesdays
Mr. Oliver--Geometry, Mondays - Thursdays
Mrs. Rayford--Algebra II and Algebra III, Tuesdays and Thursdays
Mr. Gore--US History, Thursdays
Mr. Riley--US History, Mondays - Thursdays
~Students should check with students daily to ensure availability.
SATP2 and MAP Retest Dates for Seniors Only
February 21 - US History & Biology I
February 22 - English II
February 23 - Algebra I
---
Martin Luther King, Jr. Day
BHS will be closed Monday, January 16, 2017.
2nd 9 Weeks Honor Roll
Congratulations to our Superintendent's List and Principal's List students. Keep up the good work.
Marshall County Schools are closed Friday, January 6, 2017.
December Retest Schedule
Biology I - 12/6
US History - 12/7
English II - 12/12 & 12/13 (two parts)
Algebra I - 12/14
1st 9 Weeks Honor Roll
Superintendent's List
9th Santayzia Anthony, Karina Corona, Jesus Granados, Victoria Holyfield, MarTavious Hullett, Jacob Malone, Grace Metri, Caterra Oliphant, Valeria Parra, Natyia Pounders, Jamal Pye, America Ruiz, Alyssa Tunstall; 10th Evelyn Aguirre, Lakayla Barnum, Carey Becker, Dairian Bowles, Marquez Campbell, Anay Cornejo, Melissa Giron-Mendoza, Destiny Greene, Haylei Holmes, Daisha Matthews, Marisol Rubio, Anna Grace Turner, Daniel Williams; 11th Kyndall Cross, Allissa Euell, Juan Gonzalez, Jemiah Johnson, Eumetria Jones, Skylar Newman, Kailey Nixon, Dustin Stimpson, Haley White; 12th Alexandria Akins, Veronica Arellano, Takeya Campbell, Gabrielle Harris, Zaryb Javaid, Christian Stanback, Kameria Sykes, Haley Tucker, Viridiana Varela.
Principal's List
9th Makayla Ables, Jose Aguirre, Kaiya Arnett, Makayla Blessike, Griffin Briley, Quentavious Butler, Laura Clark, Lorali Coopwood, Xzaverion Crockett, Jasmin Delgado, Biby Garza, Araiyen Hodges, Balies Jones, Chandler Jones, Mark Jones, Dreanna Leake, Alex Marcero, JaQuisha Newson, Daisy Nunez, Jesus Pina, Nicolle Polanco, Precious Powers, La'Darius Rucker, Natassiona Skinner, Tyric Smith, Jalynn Stewart, Jasmine Tate, William Thompson, Jeremy West, Jada Williams; 10th Brianna Beard, Ethan Blessike, Brianna Brounson, John Culver, Corderion Dean, Mikayla Dowdy, Alejandra Gomez, Byronica Harris, Gavin Harris, Yaphet Hearn, JaKirra Houston, Taylor Landry, Zaida Lugo, Nayla Lumpkin, Lakiowa Milan, Kayla Miller, Toni Mitchell, Shaquala Norman, Glonesia Pritchard, Roley Real, Billy Reece, Roger Reed, Jr., Taylor Rooker, Cody Vest, April Wilkinson, Myesha Young; 11th Amonte Brown, Shaquira Caradine, Jacob Coletta, Lesly Cruz, Darnazja Cummings, Destiny Dowdy, Keshun Falkner, Grace Fuquay, Elva Garcia, Michael Gause, Corraelean Hardaway, Asia Harden, Brittany Humble, Kavaci-A Johnson, Jerry Kelley, Devin Laughlin, Jamesha Luellen, Anayeli Lugo Gonzalez, Brittney Malone, Arthur Martin, Anayely Martinez, Demarez McClarty, Khadijah Norman, Andrea Olvera, Leslie Parra, Kimora Richmond, Ricardo Rincon, Eulalia Salcido, Jennifer Trejo, Kimberly Wilkinson; 12th Marquez Bogard, Lillie Chappel, Karlie Dalton, Travis Edwards, Shakali Falkner, Corbin Gilder, Avion Graham, Wesley Henderson, Joaquin Hernandez, Luzelena Hernandez, Alexis Levin, Chauncey Lucas, Angelica Munoz, Kiarra Perkins, Keilisa Porter, Thaylin Rascon, Alexandria Rogers, Jeffery Sanchez, Roger Scroggins, Rebeccah Sheffel, Christa Stites, Carlos Tyson, Quristan Wilson.
December retest dates for SATP2 (Biology I and U. S. History) and MAP (Algebra I and English II) are listed below: December 6 Biology I, December 7 U. S. History, December 12 English II, Part 1, December 13 English II, Part 2, December 14 Algebra I
SATP2 and Map tutoring
After school tutoring is now available. Students should speak with Mr. Gore (history), Ms. Moore (English), Ms. Stokes (science), and Ms. Fausel (math) regarding their weekly schedules.
Back to School Night
Join us at 4:30 pm August 3, 2016, to meet the new administration and faculty members. Registered students will be able to pick up schedules on this night, also.
Student Registration will be held July 25 and July 26 from 10:00 am - 6:00 pm and July 27 and July 28 from 9:00 am - 3:00 pm.
Returning Student Registration Packets are available in the front office. The dates to return the packets and proofs of residency will be announced.*Returning students are not only students from Byhalia High but also Byhalia Middle and Galena..
Please note that the Attendance Clerk and Record's Clerk are not available during the summer break. In the event that you need a transcript or other school attendance/registration information, please contact the school's counselor. The counselor will be available only until June 21 and will return mid-July.
Summer Break
Have a safe, restful summer break!
ACT
The Junior Class will test April 19, 2016. Tutoring is available after school and on select Saturdays.
SATP2 Retesting
March 29--English II
March 30--Algebra I and US History
March 31--Biology I
April 1--Make-up
Financial Aid Night
Our (pre) FAFSA date is Wednesday, January 20, 2015, from 6 pm until 7 pm. This night is set aside to inform parents and students about financial aid for college and the importance of filling out FAFSA correctly.
SATP2/PARCC testing will start December 1, 2015 (next two weeks).
Literacy Night
Join us Monday, November 30, 2015, as we spotlight an ongoing issue that we not only face at BHS but also nationwide. We will discuss the issue and strategies we can use to improve literacy rates.
ICAP
Students in grades nine through eleven will take part in ICAP on November 3 and November 4. "ICAP is a multi-year process that intentionally guides students and families in the exploration of career, academic and postsecondary opportunities. With the support of adults, students develop the awareness, knowledge, attitudes, and skills to create their own meaningful and powerful pathways to be career and college ready."
ASVAB
Juniors will take the ASVAB on October 28, 2015. While the ASVAB is designed to predict success in the military, it is primarily provided in schools as part of the Career Exploration Program (also called the Student Testing Program). Results on the ASVAB can help steer students into appropriate careers.

"Hats on for Breast Cancer"
October 22, 2015, "Hats on for Breast Cancer" Benefit Program at 6 p.m. in the Commons Area.
The Beta Club will sponsor Pink Week Oct. 19th-23rd. Beta Club members will begin selling Pink week badges/passes on tomorrow, October 15, 2015, for $3. If purchased, the students will be allowed to dress out in pink attire (appropriate).
SATP2 and ACT Tutoring
Tutoring is held daily (Monday - Thursday) from 3:15 until 4:15. Teacher availability is posted throughout the building.
All Marshall County Schools will be closed in observance of Labor Day on Monday, September 7, 2015.
Test results (individual score reports) for the Biology I and U. S. History SATP2 were disseminated to students on August 26, 2015. Parents, if you need assistance interpreting this information, please contact Ms. Monica Cowan for assistance (662) 838-2206, ext. 113.
Los resultados del examen ( informes de resultados individuales ) para la Biología I y Historia de EE.UU. SATP2 se difundieron a los estudiantes el 26 de agosto de 2015. Los padres , si necesita ayuda para interpretar esta información , por favor póngase en contacto con la Sra Mónica Cowan para obtener ayuda ( 662 ) 838 a 2206 , ext . 113.

Registration
Registration will begin Monday, July 20, 2015, from 8:30 am - 12:00 pm and 1:00 pm - 2:30 pm, until Friday, July 31, 2015. Please contact the Guidance Counselor's office if there are questions.

College & Career Transition Award
BHS has been selected for ACT's College & Career Transition Award for 2015.
This award serves as an indicator that BHS is continuing to make gains each year. Congratulations to the administrators, faculty, staff, and students who work hard each day!
http://www.act.org/readinesscampaign/awardees...
Employment Opportunities
7 months ago
Current Positions:
Math - current and 18/19

English - 18/19
History - 18/19
Science - 18/19
Please visit our central office website to access application information.
A valid Mississippi license is required for an application to be marked as complete.